The ministries of this church are the life blood of this church.  You will want to become involved where your spiritual needs can be fulfilled and where you can share what God has done in your life.  Whether it is joining in community service or becoming part of the youth group we want for you to find a  place to serve and a place to grow as a disciple of Jesus Christ.
---
Weekly Services
Every Week the Church has a commitment to gather together to worship the lord and congregate as well as to grow in fellowship in our walk with Jesus Christ. We have been told this:
"And let us consider how to stir up one another to love and good works, not neglecting to meet together, as is the habit of some, but encouraging one another, and all the more as you see the Day drawing near."
As Christians, it is an important need for us to reflect on messages from the Bible and review them to our past experiences. What better purpose of sharing the Word of God on Earth by reviewing the lessons we have contemplated on previously?
"Go therefore and make disciples of all the nations, baptizing them in the name of the Father and of the Son and of the Holy Spirit, teaching them to observe all things that I have commanded you; and lo, I am with you always, even to the end of the age."
For those that would like to check out all of our repository, you can use Archived Recordings link. If you would like to continue to our Sermon Library go ahead and please do so.
NOTE: If you are looking for recordings and are unable to find them please notify us so we can provide them if possible for retrieval. Thank you for your patience and understanding in this. Most are available always in our Archived Recordings Section.
---
Prayer Services
Pray for Others. The Bible says; "make the most of every opportunity".
"The earnest prayer of a righteous person has great power and wonderful results."
Pray for others. If you would like to make a request please feel free to do so on our Prayer Requests page. If you would like to be a part of an incredible opportunity to pray for others, let us know today!
---
Our Life Together
The promise to live by Our Life Together Covenant is essential to creating an environment we can all grow and flourish in together. Check out our gallery of us in fellowship.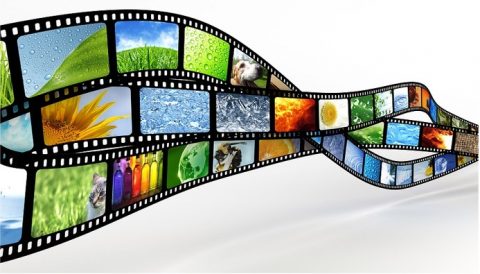 Is social media more easier for you? We have that as well, learn and grow with us in our daily walk with the Lord.
---
Devotional & Quotes
What are Devotionals for but additional focused study sessions that supplement our spiritual growth. Let's look at an example.
"These are they which came out of great tribulation, and have washed their robes, and made them white in the blood of the Lamb."
Further studying we see writings for example from Ellen White on the subject of:
Given a White Robe of Righteousness
    Glorious will be the reward bestowed when the faithful workers gather about the throne of God and of the Lamb. . . . They will stand before the throne, accepted in the Beloved. All their sins have been blotted out, all their transgressions borne away. Now they can look upon the undimmed glory of the throne of God. . . . In that day the redeemed will shine forth in the glory of the Father and the Son. The angels, touching their golden harps, will welcome the King and His trophies of victory--those who have been washed and made white in the blood of the Lamb.  
     All will be a happy, united family, clothed with the garments of praise and thanksgiving--the robe of Christ's righteousness. All nature in its surpassing loveliness will offer to God a constant tribute of praise and adoration. The world will be bathed in the light of heaven. The years will move on in gladness. The light of the moon will be as the light of the sun, and the light of the sun will be sevenfold greater than it is now. Over the scene the morning stars will sing together, and the sons of God will shout for joy, while God and Christ will unite in proclaiming, "There shall be no more sin, neither shall there be any more death." . . .  
     The conflict is over. All tribulation and strife are at an end. Songs of victory fill all heaven as the redeemed stand around the throne of God. All take up the joyful strain, "Worthy, worthy is the Lamb that was slain, and lives again, a triumphant conqueror."  
     "I beheld, and, lo, a great multitude, which no man could number, of all nations, and kindreds, and people, and tongues, stood before the throne, and before the Lamb, clothed with white robes, and palms in their hands; and cried with a loud voice, saying, Salvation to our God which sitteth upon the throne, and unto the Lamb."
From My Life Today - Page 353
Upon further study we see much has already been contemplated on this simple verse. What it means and how it may affect us depending on our comprehension and studying is certainly interesting isn't? If you want to look further and explore, check our Devotional & Quotes section.
---
---
Vacation Bible School
Why attend VBS?

Vacation Bible School is a spectacular opportunity and venue for kids of all ages to socialize and learn more about religion in a relaxed setting. VBS is for everyone, no matter the individual's religious views.

While activities are centered around teaching kids about God, VBS combines fun and learning without the formality of a church service. Local churches will be happy to talk to you about what you can expect from their particular Vacation Bible School.
More information needed? Check here!